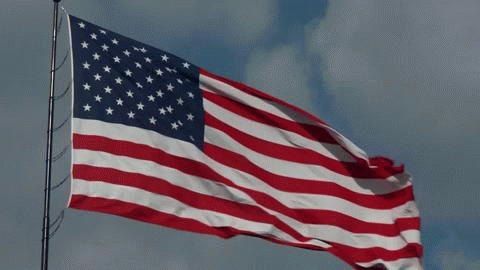 "Bringing Quality Employment and Quality Lifestyles Back to America-
Neighbor by Neighbor, County by County"
"The Life You Invent Will Be The Life You Live"
Ron Farrell
Managing Director IDC
New Jobs = New Wealth For A Community!
IDC is The Manufacturer's Friend
This product commercialization program was released January 1, 2019 for Missouri and will expand to other states soon. IDC screens "industrial" inventions then selectively acquires them by contract. IDC"invests" those new products into manufacturers. This creates NEW jobs and bring back workers that have been laid off! We work with both, existing and new "start up" companies in an effort to produce jobs!
After ascertaining a manufacturer's needs, a list of the most suitable products are offered to meet the processes and skill-sets. In exchange for its efforts, IDC retains an equity position in the company or the product whichever is appropriate. IDC also makes arrangements for any and all business disciplines necessary to make the product successful including venture capital.
​
Look Not Every Man On His Own Things

But Every Man Also On The Things Of O

thers. Phil 2:4
Workforce Voices In Any Community
"Will" Be Heard At

IDC
The first "People" powered industrial revolution
Created By The People - For The People
IDC Member OPINIONS Virtually Guarantees Wealth For Your Community!



Citizens from

any

place in Missouri may

"ASK"

IDC to bring

new prosperity

into

their

city or county

!

After ascertaining

the local skill-sets of a

chosen

community, IDC utilizes its computer aided

staging process

to

match up

a chosen product to the skill-sets of that

local

labor force. Then in

exchange

for retaining a

minority

equity

position in a

project,

IDC will "

invest"

the

'Consumer Rated'

product into a

local

manufacturer. IDC further arranges any business discipline the manufacturer may not possess including

funding.

The process nearly

guarantees

product

success

along with

new wealth

for that neighborhood and the workforce."
Question: Should IDC make an effort to bring new jobs to your community?
​
Answer: Only if there is consensus that new employment is needed in your county, city or local community! There is no cost you! We are ONLY looking for communities that "desire" new employment and people that want new jobs. You can show your desire by just ASKING! Email help@IDCVets.org.
​
NOTE: If you represent an already successful company that could be part of a "production process" or a company that could use a new product to dovetail into your present operation - most likely we can help by investing a product into their operation and/or form a joint venture.
​
This is a GRASS ROOTS effort, therefore, everyone is qualified to provide an opinion regarding bringing new employment to your community. Even if you are not part of local government, you may be exactly who we are looking for because you may not have preconceived notions about the type of product that will or will not work there!
​
Anyone part of community government, or a support group formed to assist in job creation, please contact us because you could help us cut through red tape to bring jobs back to your community.
This letter is to all those that care about America's decline in producing new wealth. You may ask, what do you mean "NEW" wealth? New wealth is only created in a very few ways. One, by manufacturing a product that never existed before. The second is by "growing" something from agriculture endeavors both of which would be new to the marketplace and to wealth accumulation.
IDC is an opportunity for grassroots America to participate in helping to bring new employment to their

hometown

. With your help we can produce

jobs on demand!

We are open to any invention that will produce employment in keeping with our mission statement of "Bringing Quality Employment and Quality Lifestyles Back To America". Our

primary focus is working with our military veterans

and their inventions without excluding non-military inventors.
​
As a product commercializer IDC is considered a

third party facilitator

that develops opportunities for employment by contracting with inventors to commercialize their inventions. IDC commercializes inventions by working with a seasoned company or starting up a company around a specific product. Then we contract with successful manufacturers/investors to bring the product to the marketplace.
​
Of the 200,000 American patents filed each year less than 1% reach the marketplace to produce even one job!

IDC

has discovered there are

eight missing

links in the invention commercialization chain that is causing this

99% failure rate

. Of the eight missing links (

failure factors)

number one is

lack of market studies

on new products.
​
IDC

is

much more

than a product commercializer,

IDC

is a place of discovery. Whether you are young or old, you should expect to learn something you did not know, not only about new inventions, but also about

the inventor

in yourself!

IDC

focuses on creativity and wants to help you

"think thoughts you have never thought before."

It is a biblical principle that you

create your tomorrow

by "speaking" what you believe today. The end result is

"the life you live will be the life you invent."
Every person on the planet has been created to

discover

their personal destiny and their internal ability to reach their full created potential. At

IDC

, self-perceived limitations are expected to

just fall off

as you get revelation of the

IDC

vision and perhaps the inventor in you. We believe that

you will see

yourself empowered and participating in this "industrial revolution" as you realize that

you can personally play a role in bringing

new employment to your

neighborhood

. Please contact us to discover how we can help you participate in making a real difference to your community. Check out the

HomeTown Employment

link on this site.
We want you to be glad that you landed on our site and hope you will tell others about this "

Citizen

Powered Industrial Revolution."
If you are new to the IDC website, and you want more details email us at help@IDCVets.org

.

Ask for details on how everyone can be an

"Advocate For Jobs"

. The strong growth of our free association with IDC serves to not only encourage us that we are on the right track, but there is strength in numbers that enables all of us together to influence the economy.
​
Finally, we ask you to be a "good" messenger and a good citizen by passing the good news on to others about IDC's "Citizen Powered Industrial Revolution" with expectation of bringing jobs to your hometown. Ask local manufactures to contact us.
Cordially,
Your IDC Management Team