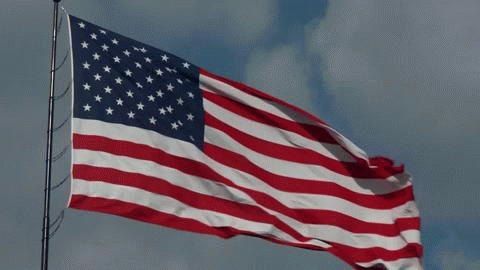 "Bringing Quality Employment and Quality Lifestyles Back to America-
Neighbor by Neighbor, County by County"
Our Driving force and Support Teams along with the even more important our PROPRIETARY product opinion polls (POPS), which is provided our diverse membership across the nation, clearly has the potential to spawn the "Second Industrial Revolution."
When the full vision has been come to fruition which will include a physical plant for display of hundreds of inventions, retail stores, restaurants and more, THE chosen location as IDC headquarters will become known as the "Entrepreneurial Capital of The World."
Expected to be in southern Missouri, the southern hospitality, and the fun of the lakes area will attract quality middle and upper management to serve the many new manufacturing and distribution jobs created in the area. Many "out of work" people from the surrounding cities and rural areas will find employment in what was a depressed area through IDC's "business incubation" program.
Of course, many areas across the nation will benefit by existing factories adding to their work force as they take on new products to manufacture. Abandoned manufacturing facilities will again flourish as the life-blood of new products flows into these once productive areas as the IDC system provides the "missing links" so new inventive ideas can become a reality.
IDC Location Planned for I-44 Corridor Within 50 Miles of Springfield, Missouri
Support Team Benefits
to the Commercializer
Each commercializer, where a product is produced, requires many support businesses all of which will greatly benefit from this system. In addition to possibly hundreds or thousands of jobs created for commercializers, sub-contractors of all types are required regardless of which commercializer takes on a product. Legal, accounting, marketing, distribution, printing, banking, manufacturing, venture capitalists, just to name a few. Auto dealers, local stores, transportation services, etc. all benefit when a product is commercialized.
Definition of Commercialization
The entire process of taking an invention, business concept to full scale readiness for the retail market.
As a Corporate Citizen
IDC will:
Provide a place where grass roots America pre-launches inventions into the second industrial revolution.

Introduce commercializers to the certified products.

Provide legal and other assistance to commercializers.

Provide inventors FREE Product Opinion Polls (POPS).

Make an investment into any American community that desires to bring back or create new jobs for local manufacturing plants.
Study the diagram below.
The trail of

red arrows

is the

usual path for

an inventor.
BUT the green arrow

path is with the

failure factors removed by

IDC

.
Invention Discovery Center is the shortest distance between "Invention" & "Market"!
IDC consumer/members provide the critical analysis/rating that commercializers need to launch each product
100% of rated products
become market ready
Commonly, Inventors are 100% successful in filing for 200,000 patents annually!
Q #1
Why?
A. Their faith is working for them.
Their success in filing a patent seems to be tied to the fact that prior-to-and during the filing stage inventors have "unshakable faith" to create a product. Most will confess they never had any doubt up to the point of getting patent protection, then the fun seems to stop!
Q #2
Then why do 99% of
inventions fail to get past the patent stage?
A . Most inventors are not equipped to commercialize their own inventions. So they get out of faith by looking for man made help!
As the inventor puts his faith in investors the invention process stops.
It stops because most investors require a complete market study and product analysis. Most will not consider the investment unless they know the product will be successful.
Even if the commercializer does his/her own study, the inventor's ownership or

royalty shrinks due to the increased investment of

time and money by the commercializer. This is part

of the reason

so few products

are launched.
Without a product analysis, most

inventions never

become a serious candidate
for the commercializer.
That is why only

1%

of

patented

inventions

(according to the U. S. Office of Patents and Copyrights office)

make it to market.