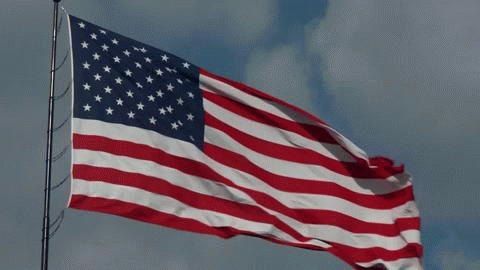 "Bringing Quality Employment and Quality Lifestyles Back to America-
Neighbor by Neighbor, County by County"
All Partners are first General Members and can upgrade to free Advocate or free Delegate membership at their discretion. IDC free membership is a prerequisite for all Invention Discovery Center participation.
​
Inventor Partners. An inventor Partner has an invention and he/she desires to contract with the IDC Invention Program. Many invention submission companies require up front money from the inventor with no promise of successful manufacturing or marketing. IDC inventors pay no money but are expected to work cooperatively with IDC to make their invention successful with no fear of financial loss or loosing control of his or her invention. By contract with the inventor, IDC NEVER asks inventors for money! IDC is rewarded through the successful commercialization for the invention.
Driving Force Partners. A Driving Force Partner is a member who desires to 'head up' an IDC incubated invention. A Driving Force member will usually be a businessman or woman who has resources and ability to push a product through the different stages of development into the marketplace. The main resource will be "passion for a specific invention". Without that passion nothing happens. IDC can arrange the other major business disciplines including financing, marketing, distribution and even management or manufacturing of the product, but passion for the product must come from the Driving Force. The Driving Force is the person that IDC supports in order to commercialize an invention. In the traditional incubator programs, it is the inventor that is expected to BE the driving force. Of course, trying to make an inventor wear the hat of a CEO could be the major reason for America's 99% failure rate in commercializing "filed" patents.
Partner Pool Member. A Partner Pool member is a member who possesses one or more of the five major disciples required for a successful business but does not desire to take on the role of Driving Force. The Partner Pool member helps "fill in the gaps" in providing resources for the Driving Force which are necessary for successful commercialization. A Partner Pool member wishes to utilize his training or assets in a supportive position. A Partner Pool member could also be a professional such as an accountant, attorney, engineer, manufacturer, marketer, etc. who has skills, knowledge and contacts which the Driving Force may not possess.
Commercializer Member. A Commercializer Member is a member who is a person or company who heads up or is part of taking a product from the idea stage to a marketable success.
Investor Member. This is a member that wants to put his money to work for high return without the usual risks associated with "New Startups!" IDC has found 8 "Failure Factors" that has kept American startup companies from producing jobs which has resulted in our soft economy." IDC has successfully eliminated those failure factors. Investors can now have much greater confidence in new products exclusively commercialized by Invention Discovery Center. Of course, as Investor Members may also participate in evaluating products; who knows, they may see one they would be excited to invest in.
New To The Site? If you are new to the IDC website, the next step is to enroll in our free general membership on the member page. Simply register your basic information. Membership to "empower" you is FREE. We do not ask for social security numbers or any other confidential information. There are no questions which would lead to identity issues. We do not ask for any bank or credit card information.
Initial enrollment places everyone in our General Membership database. The strong growth of our membership serves to not only encourage us that we are on the right track, but shows there is strength in numbers that enables all of us together influence the economy.
Finally, we ask you to be a good messenger and a good citizen by passing the good news on to others about IDC's "Consumer Powered Industrial Revolution" for their hometown.