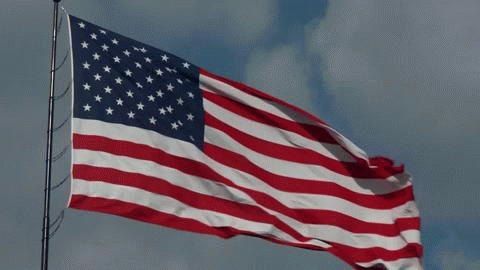 "Bringing Quality Employment and Quality Lifestyles Back to America-
Neighbor by Neighbor, County by County"
Best Return On Investment In Health & Wellness!
Resorts and RV Park industries are expecting CozyWay portable cabins to become their

"best use of land"

asset. Resorts are now able to purchase or lease the cabin which will be transported in by truck and set up in one day to be rented the

VERY NEXT DAY!
History of CozyWay

; this portable architectural marvel is being commercialized by Invention Discovery Center for a client that had discovered what Europeans already knew, that "Electrical Magnet Frequencies" could be harming personal health. But the client wanted a sensibly priced cabin that anyone could afford. He also wanted the structures to be utilized by commercial operations so that people could "rent" one before they "bought" one.
IDC took the challenge for two reasons.

One;

if made available to the public the successful production of the cabin product line would create

several thousand new jobs

nationwide.

Two;

the cabin line would be a perfect fit to the Backyard Super Centers of America franchise.

The CozyWayCabin concept includes the most health benefits ever conceived in an architectural design. It was clear the structure would create a whole new building concept that we call

"frequency tuned architecture."

Because of those reasons, coupled with IDC's commitment to total

sustainability

in every endeavor, we took the project on for development and commercialization in 2014.
"Taking charge of our personal health is

on the patient

not the doctor" So what is the reason that more people don't do it? The short answer is,

they don't know they can!

CozyWayCabins is a step toward a change of that mindset. Please see more details link on this page for complete details for developing a

wellness resort

with CozyWayCabins or just

"one" cabin

for yourself.
YES, It is possible to undo what man has done! To quote the CozyWayCabin founder "I thought the 60's hippies were nuts. I just saw them as tree huggers that talked about how bad chemicals were and what was happening to the environment! At the time I did not relate to the issues until my health became a mystery to my doctor! When he said that he did not have a clue what was wrong with me that is when I knew that I had to take back control of my health".
It turns out that ManMade inventions of antibiotics and Electromagnetic Frequencies play a part in disturbing our "God created" body. The inventor discovered evidence of how destructive some of our manmade conveniences and medicines have become. His discoveries compelled him to develop CozyWayCabins as a place of retreat from those frequencies and a place to provide a "retuning" back to our "created" body frequency!
CozyWayCabins begin in an effort to help others, but even if you don't have a health issue it is a great thing to do for your health and wellbeing by enjoying as many hours as possible at home with CozyWay allowing its unique features to Undo & Renew! In cooperation with the inventor, IDC is making CozyWayCabins available to individuals as well as resort developers.
​
One example of an interior
Education is the key to good health. Stop depending on others for our health should be the first step. That is not to say don't consult your doctor or take advice from others. But it is to say "let's begin thinking" for ourselves. What we put into our bodies matter! Industrialized medicine and manufacturers of novelty (convenience) foods have bombarded our senses with their products. God did it right the first time and long before our personal health became an income source for industries.
​
With little or no thought to the potential negative side affects we ALLOW our bodies to absorb Electrical Magnetic Radio frequencies from a multitude of sources. To name a few are cell phones, radio and TV stations, fire, ambulance, microwaves, power lines, etc. These are powerful signals that penetrate our bodies twentyfour hours per day, seven days per week! There is much data, especially from europe that details the health hazards.
​
Maybe there is not much we can do to stop the Electrical Magnetic Frequencies but with CozyWayCabins there is an answer for large segment of the 24 hours of bombardment!