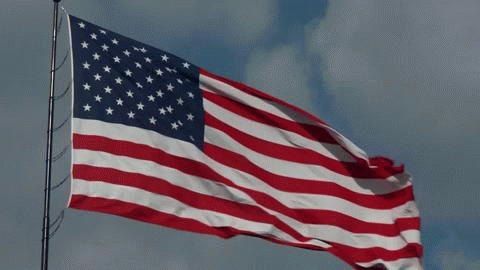 "Bringing Quality Employment and Quality Lifestyles Back to America-
Neighbor by Neighbor, County by County"
Among the many potential uses this technology, Fuel Tech is the perfect wood-fuel-burner the off-grid cabin buyer has been waiting for!
In 1983 Fuel Tech was a New Technology! It was tested by the University Of Missouri to 99.5% efficient using any choice of biomass fuels including fireplace wood, wet or dry, green or cured, oak or pine, sawdust, agriculture residue, or anything that will burn including household trash. PRODUCING 100% ENERGY & 100% smokeless!
The drawing to the left is an artist's rendering of a small residential unit. The Fuel Tech units will be configured to meet the application specifications including commercial use. Technically the invention is a carburetor for solid fuel and be configured in many different ways to combust most any fuel that will burn converting the fuel into usable heat.
Developed by the immediate family member of a World War II Army veteran this amazing "heat producing" device utilizes most any renewable solid fuel while eliminating visible emissions! clearly a FRIEND of the environment!
Fuel Tech
meets EPA standards
Fuel Tech makes the use of renewable fuels environmentally friendly for the first time- NO smoke!

Fuel Tech doubles the efficiency of any wood fuel-NO smoke!

Fuel Tech can use the contents of your trash for fuel-NO smoke!

Fuel Tech system can be use as a "scrubber" to incinerate smoke from other devices-NO smoke
Six Primary
Benefits of Fuel Tech
Wherever visible emissions are an issue for the following reasons-Fuel Tech meets EPA standards. PERFECT for off-grid cabins.
*Charcoal Kilns
*Commercial building heating
*Electric generation
*Agriculture applications
*FEMA emergency generators
*Grain Drying
Clean Combustion
Wet Wood or Dry
Green or Seasoned
This technology can be utilized in any heating appliance that requires solid fuel combustion as a fuel source and where 99.5% efficiency is important. Examples of residential uses are stoves, furnaces, fireplaces or inserts, etc. used for heating a building of any type. Many commercial uses are also available. An example of a commercial use would be apartments; one central heat system using wood or sawdust as the fuel could easily heat several units with the same heat and each unit could be at different temperatures controlled by the occupants.
Used anywhere efficient heat is needed

99.5% efficiency wood fuel (University of Missouri test)

Only system that will allow precise control of temperature within plus or minus 1 degree

Works with all solid fuels

Only system that will efficiently utilize sawdust, wood, trash, coal, paper, magazines, agriculture residue, etc.

This system can easily be used for air-conditioning! (i.e.. gas air-conditioner)
In laboratory tests where regular stove or fireplace wood was utilized, with one cord of fireplace wood (dry or green) the system produces only two gallons of ash residue and no creosote. The exhaust stack temperatures never rises above 95 degrees regardless of BTU requirements or output.
Whether a residential furnace, fireplace, or fireplace insert, stove, etc. all units that use this combustion system will require no more than a 2 inch PVC plastic pipe for a flue system.
Who Will
Use

the Product?
Residential: Fireplaces - stoves - furnaces, etc.

Commercial: Office buildings, Industry - municipal, etc.
In 1980 there were over 750 manufacturers in the US making wood burning appliances, now there are less than 50. This dramatic reduction is a result of Government regulations for manufacturers to meet air quality standards. Very few designs could meet the new requirements thus eliminating them from the marketplace. THIS system not only meets current standards IT CREATES THE standard!
Market Protection documents have been filed and one or more utility patents are expected.
Residential new home and remodel markets, agricultural grain drying, commercial heating of buildings and other applications.
Use in conjunction with solar.
Heat broiler chicken houses to replace gas.
Could replace coal in many applications.
​

Required Manufacturing Processes:

Primary production materials are heavy gauge mild steel and light gauge steel.