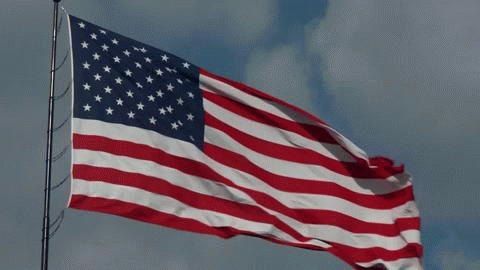 "Bringing Quality Employment and Quality Lifestyles Back to America-
Neighbor by Neighbor, County by County"
One of the many functions of Invention Discovery Center is as

"a consultant"

to manufacturers who find themselves

laying off

workers for lack of production. To remedy that lack, IDC contracts with inventors for products that fit the manufacturer's processes and their worker's skill-sets.

Free to "Vets,

" this very unique IDC product commercialization program is considered highly beneficial to our military veterans and to America as new jobs are created from the many products actually "invented by veterans". IDC focuses on helping vets get their products on the market! We will even endeavor to assist them in "inventing" a product from the skills they developed while in the military.
By necessity IDC has become the

"connecting link,"

between industry and inventors as IDC "invests" an inventor's invention into a manufacturer. June 15th, 2017, Invention Discovery Center announced the establishment of this not-for-profit

outreach arm

to the US military Veterans. Even though we are interested in any good invention we now favor inventions of US military veterans.
A NEW Veteran Benefit!
Never Before Available!
​
"ALL military veterans can convert the experiences and skills gained from military service into inventions.
IDC contracts with all inventors to pay royalties to commercialize their inventions into products that employ people in communities all over America!
"Bringing Quality Employment and Quality Lifestyles Back To America, Neighbor by Neighbor, County by County"
​
​
"Invention Discovery Center also believes our military veterans should be our first choice resource for finding quality employees to produce quality products."
IDC's Two Stage "Invention" incubator virtually guarantees product success & New JOBS!
Many of our living 23 million military veterans returned home to find "no home" and no family! Even today, many are not able to pay their bills or get good jobs. Many are unable to cope with some of the things they were required to do. Many are unable to get adequate medical treatment after returning home.
​
PTSD is a real issue. This was called Shell Shock in WW-2 and other wars. But, for the most part, this condition can be totally reversed when the vet concentrates on his or her future rather than their past. IDC would like to assist in helping veterans to use their experience to actually "invent" products.
​
When vets work with IDC in a concentrated effort to commercialize their invention good things happen. They forget the past when they focus on their future.
IDC is pleased to direct vets to professional help for assistance in restoring benefits that many veterans are not receiving through the usual channels.
But for help to "reinvent" themselves and to discover who they can be, IDC is offering our help. We can help commercialize veterans inventions they have developed. We can even help them invent products based on their experiences and skills learned in active service. Invention Discovery Center believes that we have, at least some of their answers and are willing to put or money where our mouth is. IDC is able to address that issue by assisting our veterans in all sorts of "prosperity" development. At no charge, IDC assists the vet and his or her immediate family in developing new products from their vast knowledge and experiences gained during their service of their country. Don't let this seem too simple or think that this may not be for you! This is a brand NEW benefit that has been developed for Veterans!
Our core focus
IDC desires to instruct ordinary people "how to" invent extraordinary products, then subsequently commercializing those products at no charge to the inventor. Any inventor qualifies for our assistance but our primary focus is to assist the American military veteran and his or her immediate family member at no charge as a benefit for sacrificial services rendered.
​
I

nvestors

Are Not Gamblers!
IDC has discovered "eight" reasons WHY America only has a 1% success rate in converting inventions into businesses that actually have EMPLOYED people! The #1 reason is that investors are NOT GAMBLERS! There are 7 more reasons, but the #1 reason is that investors don't want to take chances. They only want to know with certainty that a product will be successful – IDC virtually guarantees product success by utilizing its proprietary processes of proving a product before before they invest.
​
IDC Mobile showroom is making it easy for manufacturers to choose a product to manufacture
Manufacturers and their advisers may choose a few products from the IDC Mobile Showroom that fits their manufacturing process and employee skillsets. After IDC, manufacturer, investors, etc. have a contract to produce the product, IDC endeavors for them to consider employing American Veterans which greatly "Adds" assurance of company success!
American veterans are the right type of employee because they understand training, loyalty and the need for authority and the respect for that authority. History has proven there is a greater success rate for companies who employ veterans. The biggest reason for that is that employees that don't know how to work or follow directions are not good for a company.
Working with our military veterans is extremely rewarding to the IDC staff and extremely beneficial to all Americans as we strengthen our military in these three ways;
​
IDC helps veterans get their inventions commercialized without charge creating a "forever" gratitude from the veteran as he or she receives this new benefit.

IDC assists veterans and their immediate families in actually inventing a product that creates employment and provides them a royalty. This "never before" benefit is one the veteran and his or her family will never forget. They will always espouse gratitude for being a veteran as they enjoy this unique benefit.

New recruits can look forward to coming back home because IDC has established a "prosperity model" that works. They see a much greater potential ahead of them as they come out of active duty. Because other veterans have utilized the Invention Discovery Center system of bringing quality employment and quality lifestyles back to America, new returning veterans are expected to have a much better outlook for their "veteran futures".
​
We invite Corporate America to support our veterans. 501c3 tax deductible receipts are available. There are a multitude of ways that companies and individuals can support our efforts. There is an equal amount of DIRECT benefits for CEOs and companies, not only from a tax benefit, but also from just "being in the know" regarding some amazing products and services that could be utilized by your company.
How is Invention Success Assured?
ANSWER: Investors Get What They Want And IDC Arranges Everything That Is Required For Success!
First, we survey consumers which provides PROOF to investors that consumers want the product.

Second, we find an "already" successful Driving Force as CEO for each invention (usually a manufacturer.) We work with each manufacturer to ascertain the perfect product that best fits their needs.

Third, we arrange supporting disciplines for which the Driving Force may not possess including production, distribution, management, marketing & funding.

Fourth, we encourage manufacturers to give veterans preferential hiring, furthering our efforts to maximize strengths and opportunity for product success.
​
See additional details regarding commercialization of products and creating employment on the rest of the "Invention Discovery Center" website button menu at the top of this page.