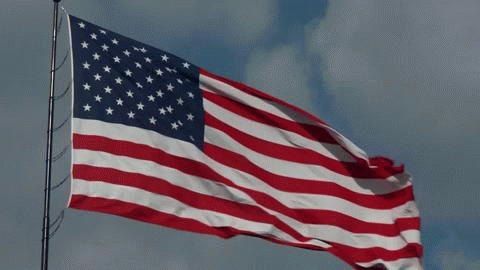 "Bringing Quality Employment and Quality Lifestyles Back to America-
Neighbor by Neighbor, County by County"
IDC's Kids as Entrepreneurs
It's not designed to make money- It's designed to make a difference!
The IDC KIDS is an extension of Invention Discovery Center. Not-for-profit chapters of IDC are planned for locations in major cities throughout the America as an extension of IDC corporate.
The intent is to reach youth with the message that The life they live will the life they invent. IDC helps them invent their life. The inventions that result out of each class will be commercialized by IDC with royalties going back to the individual "youth" that invented the product.

Local KAE (Kids As Entrepreneurs) chapters help IDC to take the concept to those that may not have the opportunity to visit Invention Discovery Center headquarters. We are looking for business partners all over America to assist with the Kids As Entrepreneurs program. Wherever we have a chapter local businesses may participate by sponsoring one individual youth at $1,600 for the 7 week course. There are 6 courses annually which allows businesses to participate multiple times if desired.
Again, IDC KIDS program is not designed to make money - It is designed to make a difference! We expect to raise up a generation that understands the source of prosperity and HOW to bring that prosperity to earth at their will!
Those of you who support IDC KIDS need to know that you are making a difference in our society. Part of the revenue to build this unique and very valuable entrepreneurial program is raised through corporate contributions as outlined above.
Kids As Entrepreneurs is a program designed to teach any youth who desires to rise above his or her circumstances, the value and advantages of seeking entrepreneurial activities rather than activities and pursuits that often lead to trouble.

A combination of classroom and field trips show kids there really is another life out there! This program shows them they can do anything they can perceive. The program utilizes Biblically based principles that have thousands of years of history to prove they work.

Well known speakers are brought in who have personally utilized these entrepreneurial principles on a daily basis. Athletes, business owners, congressmen, attorneys, doctors, etc all tell their stories of how simple it is to follow a system that can take them anywhere they want to go without drugs and other criminal activates.
Kids as Entrepreneurs removes the limiting factors and empowers kids! It is a systematic deprogramming of "the lure" of a life of crime and poverty ushering them into a life of worth, value and productivity. As an example of empowerment, the program will show them how to take a $20 lawnmower and turn it into a college education!
There will be a display area of inventions at the local chapters. Demonstrations will be given to teach how God gives knowledge of witty inventions and the kids can receive "witty inventions" themselves. The full IDC entrepreneurial concept will be taught at the youth to teenage level so they can easily grasp success for themselves.

Our intent is to reach the kids young enough, presenting them with living examples of proof that if others have done it then they can do it! We expect to change their desires by empowering them with ability to become who they want to be!
It is a proven fact that kids want direction.

It is a proven fact that youth desire to feel protected.

It is a proven fact that even if they have been suppressed by negative thoughts and actions, they are able to see the end before the beginning and achieve that end without hesitation because it is already in them by design!