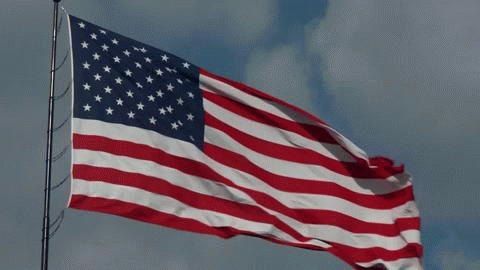 "Bringing Quality Employment and Quality Lifestyles Back to America-
Neighbor by Neighbor, County by County"
Technically Speaking .... IDC "Is" An Invention
As stated elsewhere on this site, IDC itself is an invention! It is a "HUMAN powered machine" that can create employment, in "any" community, on demand! This machine has the ability to extract unlimited products from its source! Then, IDC can immediately begin producing those inventions locally along with an output of new jobs and new prosperity in any county or municipality that will ask for the help.
​
IDC has Found A Way To Address The Loss Of American Production, Job Loss And The Resulting "Poor" Quality Products Pouring Onto The American Market. THE ANSWER: Let The "Paying" Consumers Dictate What Products "They" Want To See In The Marketplace Then Produce Those Products in the USA. This Will Help Us Move Back To "Quality" American Made Products Rather Than Cheap "Knockoffs." Of Course Quality Does Cost, But Low Quality Cost Even More! It's The Consumer's Money That Pays For Everything. Why Should We Let Marketers Dictate What Products Will Be Available To The American Consumer?
WHY Do They Do That? The Answer Is simple, "To Employ The People of other countries!" In the last few decades the American society has been systematically engineered toward a socialist mentality. Americans Need Work Too And As We Band Together Under The Same Banner We Will Regain Our Position In The Marketplace.

Because Investors Are Not Gamblers, This Grassroots Effort Is Working! Investors Are Listening To The Public that will exhibit common sense. So Let's Continue To Speak Up! Neighbor By Neighbor, County by County, New Jobs Are Being Created As Invention Discovery Center Takes Your Opinions To The Marketplace! You And Your Neighbors Decide Precisely What Products Should Be Produced By Your Survey "vote". After That IDC Invests The Product With A "Dedicated And Capable" Manufacturer In Your Area Who Will Hire Local Workers! The End Result Is The "Quality" Products That You Actually Want Are Being Produced By Tax Paying Americans! This Dramatically Reduces The Need For Imports, Brings Jobs Back And Increases Local Economies.

Pardon our growth as some of the links may not function, but we did not to take this page down while we are implementing other programs.
Please take the time to see what is expected of the "Delegates" as they help direct IDC to invest into the communities they represent, bringing new wealth and new life to those communities. Then see the Two Memberships page.
See counties of current primary interest for our HomeTown Employment program click here
IDC - in itself - is an invention that has created a way for consumers to choose the products they want to see on the market. An invention for investors to find safe investments. An invention for manufacturers to increase profits and reinstate lost jobs. An invention for inventors to assure them success in the marketplace. An invention for communities to create jobs and gain NEW wealth.
Membership in IDC is a "privilege! It will be recorded in history that IDC members helped bring about a "New Industrial Revolution". IDC membership is "valuable" to all Americans. Jointly we "Bring Quality Employment & Quality Lifestyles Back To America" ; Neighbor by Neighbor, County by County.
After over 20 years in development, as a product incubator, IDC launched its Hometown Employment program in January of 2017. Two types of memberships are available at no charge; General and Delegate. Before joining, please see all the details on how the IDC Hometown Employment program works.