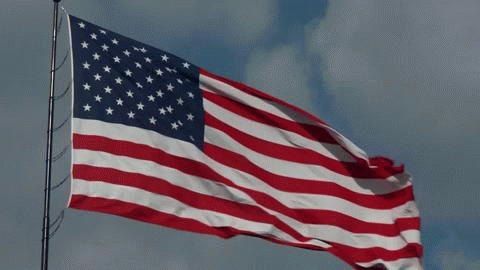 "Bringing Quality Employment and Quality Lifestyles Back to America-
Neighbor by Neighbor, County by County"
BackYard Super Centers of America
The Backyard SuperCenters of America Is In "Stage One" Incubation process of developing a nationwide "franchisee" network of 450 retail locations that will display and sell everything that is backyard excellent! The products displayed on each location will be new inventions. Although any appropriate invention will be considered products invented by the USA military veterans and active duty personnel have priority. After five years of research and development to prove the concept, WE SEEK up to 5 entrepreneurs in Missouri & Arkansas! Individual owners for the first 5 locations that will receive special preferences and "no" franchise fees for life! To begin process for developing the franchise the Portable Building Mall of Kimberling City Missouri has been selected as The PILOT model for BYSC.
​
SEE CozyWay Cabins for their anchor product plus other proprietary products.
​
All estimates are based on 5 years actual sales data to date after overhead, franchise fees, etc.
​
The marketing niche is to provide every conceivable product that will fulfill the need where "back yard excellence" is desired and the living space need be expanded to the outside yard.
Synopsis of Backyard SuperCenters
Nationwide Innovations in Backyard Excellence
Release of a "First Stage" Incubation of The Franchise Backyard SuperCenters of America
"Acres of Innovations in Backyard Excellence!"
After five years of "pre-incubation discovery" under the name Portable Building Mall, Invention Discovery Center has concluded its research in answering the question,
(Q) "Could a strong franchise be developed and a public offering be assured when a company only sells common backyard products?"
(A) The answer is YES, if the business model markets only UN-common products of uniquely high quality! Another big point is that USA military veterans and active duty personnel will be the priority products on display nationwide. Then when enhanced with several financing options, amazing demand could be expected! That is exactly what has been developed. During this "Pr-Incubation" stage customer input has established preferred styles, colors and textures not available anywhere else and SUCCESS is expected.
Results of this process has come out of a research model that has gathered data from three separate locations in Missouri: Marketing data collected in 2015 suggests that exponential sales results will occur when each SuperCenter has been enhanced by adding over 40 sub-outlets (remotely manned kiosks) that will drive prospect traffic to the each Regional SuperCenters. The 2015 data revealed that for every five prospects one person purchased. The data showed that if we could lure prospects past dozens of competitors to the SuperCenters then our proforma expectation could be DONE!
Through the "kiosks", we will demonstrate the value of our zero energy costs, climate controlled backyard storage building" giving the prospect a "hands-on" comparison between CoolStow and common wood sheds. The LURING KIOSKS system will work because of the comparison between the models of the unique CoolStow product, that is 30 degrees cooler, sitting next to a common building!
Like fishing with a net in strategic locations, each SuperCenter will be receive interested prospects from at least 40 "demonstration kiosks" over a 60 mile radius. This "net"-work of kiosks will clearly DEMONSTRATE value! Then, combined with other incentives, prospects will go to the Super Centers to make a smart comparisons before they buy! From experience, and four years of proof, one out of five "lookers" will buy, we can expect 40 turns of inventory in each of 5 to 8 locations per state, with annual sales of over $20 million per location. We plan 5 locations in Missouri.
Proposed Street Map of Backyard SuperCenter
Customers will exit off the street, stopping at the planned 20 feet tall, glass-walled Expo Office where they will get an "inside" look at the great products available for their backyard. The STREET diagram above is a drawing of the proposed "Backyard Supercenters of America". The present "research" model operating under the name of Portable Building Mall, in Kimberling City, Missouri will be expanded from one acre to four acres to resemble this layout. The Kimberling City pilot model has proven the need and functionality for a "planned road system" in order to handle daily visitors to the sales lot. When the kiosks begin driving traffic to a SuperCenter, that location must be able to handle 40 to 100 prospects per day.
After first coming into the "Expo Center" on the SuperCenter property prospects will be provided golf carts to tour the property. Sales people will be available when needed. Branson, being a tourist area, will gladly receive this "free" tourist attraction. Because of the tourist traffic we expect to attract new franchisees for other state locations as they see "acres of backyard innovations" they've never seen before! This location will also double as a training facility for employees of franchisees.
Each Backyard SuperCenter will cover 4 to 5 acres where customers will see the LARGEST display of the latest and greatest innovations in backyard excellence in America. Products such as storage buildings with unique accessories, tea houses, gazebos, decks, small cabins, off-grid cabins, solar equipment, windmills, portable garages, decks, bridges, yard furniture and greenhouses. All structures are designed to the customer's specifications at the SuperCenter, constructed in the regional plant and then delivered to the customer's property.
A Few of The Proprietary Products At Each Location
Proposal
​
IDC is proposing that 5 regional people (Missouri & Arkansas) with business experience step up the plate. IDC will support those five in such a way to guarantee success! Over $200,000 annual profit per location is expected.
​
The backyard super Centers of America is immediately opening Sales locations in Missouri and Northern Arkansas. guaranteed income. An inventory investment of up to $500,000 is required. Financing available with credit check.

BSCOA is a,"ministry of commerce". The successful applicant must have a strong biblical principles background able to convey the uncompromising word of God that Jesus is the only answer for mankind and that "God is a good God" and that He is not mad at anyone and only does good for people. IF that represents you, you qualify as a candidate.
You may be thinking that this is very unusual, given the common thinking on political correctness. You are right, it is very unusual and that is exactly why we are doing this. We believe that somebody has to step out on the water, BUT, we say come on in the water is fine.

IDC will retain 20% ownership of the nationwide corporate franchise. IDC is a "Christ centered" ministry of commerce and each BSCOA is expected to drive traffic to IDC and its programs for spiritual betterment.
​
This is not an ordinary business and the products are not ordinary and these are not ordinary portable building Lots. Every product is superior to anything that is currently on the market. Every product is proprietary and exclusive in the marketplace. Everything you know about portable storage buildings may not apply with these structures. This is a list of some differences. Each structure has its own concrete and steel Foundation that has eliminated excavation, blocks, etc. This has eliminated poor leveling & poor workmanship. These are not sheds, every structure is engineered to maintain a good return on investment value for the customer. Storage buildings, garages, cabins, off-grid cabins, solar powered cabins, vertical axis windmills, solar equipment, greenhouses, bridges, decks, Etc.

Since each location requires a significant investment. Corporate will consider financing for the right persons. Some sales experience necessary. computer skills and communication skills absolutely necessary. Will consider anyone but preferably a husband and wife team.
Each "local" Backyard SuperCenter will have THREE primary participants.
​
#1 The inventor of BSCOA will not receive any ownership of the corporate business concept but IDC will pay him 3% of the wholesale price of each product sold through Backyard SuperCenters of America (nationwide)
​
#2 Depending on what we need to invest, Invention Discovery Center will retain from 20% to 40% of corporate ownership in exchange for commercializing the business concept for the inventor. Also in exchange for retaining 20% IDC is responsible for paying the inventor and providing locations nationwide for each local BSCOA including offices on the location.
​
#3 Driving Force ( CEO or owner of one location) shall also be the on-lot sales person and shall receive a shared % with investor of the gross profit (or commissions) earned with each sale. That is with the assumption the CEO will need outside investment. Generally the Driving Force will need a contract to buyout investor over time as a performance incentive. Driving Force may also gain additional ownership based on performance as investor is being taken out of risk. NOTE: (if financially strong, Driving Force could be his own investor). Either way IDC will work with any qualified person that has the passion for the venture.
​
NOTE: Since Backyard SuperCenter of America is a "Commerce Ministry" the Driving Force/front desk sales person will also be a minister of the Lord Jesus with the qualification to represent Him as His Ambassador. They shall also see themselves as Blessing Administrator, directing lot patrons to the uncompromising Word of God. They will let people know that God is NOT mad at people and is pleased with our faith in Him to provide health, wealth and wisdom.
​
Based on five years of sales history during the research for Backyard SuperCenters of America, we believe the annual net profits indicate an expectation of $200,000 in net income during the first 12 months of each local operation.

Serious inquiries only please. Full details regarding this expansion. Also see CozyWay Cabins as one of the anchor products. CoolStow is another proprietary product, as it is the only backyard storage building that stays cool inside even in the hottest summer heat. Call Ron at 417.334.8914 for details.
​