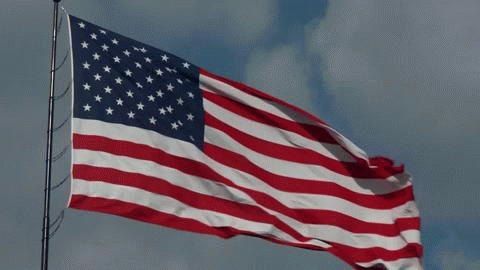 "Bringing Quality Employment and Quality Lifestyles Back to America-
Neighbor by Neighbor, County by County"
IDC POPS

Members-Review this page and give us your opinion on the Portable Building Mall
IDC Announces The Recent Acquisition of Portable Building Mall For National Franchising
PBM specializes in the best-of-the-best in behind the home storage structures of all types including barns, gazebos, tea houses, poolside buildings, etc.

Their buildings truly protect your contents through "climate-control without energy costs".

Portable Building Mall is not a "shed" lot.

All buildings on the Portable Building Mall lots are "Engineered" to meet rigorous government standards and homeowner expectations.
Portable Building Mall introduces

"CoolStow"
The building science and technology incorporated in "CoolStow" makes this building

COOL inside

even in extreme heat. For details see the Portable Building Mall site.
​
CoolStow can be custom designed to work with any architectural exterior. That may be the most important point. This invention can have any look imaginable and yet

not be effected

by temperature extremes. The exterior can be brick, wood, plastic, concrete, steel, aluminum, etc and yet remain CoolStow.
Please watch the video below (Note: Temporarily disabled)
Clearly a departure from "shed lots" PBM structures represent a class of engineered wood buildings and other backyard accessories that meet government code requirements and exceed homeowner expectations. Portable Building Mall is primarily an "outdoor mall" displaying and demonstrating outdoor products reducing the distinction between indoor living and backyard play. Many other complimentary products at each PBM SuperCenter are expected to fulfill homeowner needs and desires that before now have not been met by the conventional "shed-type" outlets. To date PBM has been utilized by Invention Discovery Center as a stage one project to ascertain the needs of the general public. When fully developed PBM will become Backyard SuperCenters of America.
From pool-side storage to John Deere rooms these stand alone structures not only protect but are intended to architecturally blend with your home to provide sensible solutions to storage needs. Homeowners may utilize the standard designs or design their own. For a custom design, the PBM SuperCenter will work closely with professional designers to totally amalgamate "your house and backyard".
The franchising plan is to launch up to 450 PBM SuperCenter locations nationwide, one in each major metropolitan area. Each PBM SuperCenter will have will have 40 satellite locations driving traffic to the PBM SuperCenter. The Portable Building Mall SuperCenters will launch the first 5 locations in the Midwest.
Many proprietary (patented) products provide anchors at each mall including CoolStow, GenTower and OurSafeRoom. There are several other American made proprietary products, including portable decks and bridges, gazebos, tea rooms, wooden structures, steel framed structures, fencing, landscape ponds, log cabins, garages and carports, concrete products, gardening areas, tool areas, sports storage structures, hot tubs, etc.
The PBM SuperCenter emphasis is on giving the homeowner an ability to convert his backyard into outdoor living space while freeing up the garage and other areas of the home.
Franchisor (IDC) donates a portion of its net income from each franchise to IDC Kids. IDC Kids is a nationwide entrepreneurial program intended to provide city and rural youth a better understanding of what it takes to invent a product and develop it into a viable business enterprise. The IDC Kids participate in a 13 week course, inventing a product or concept and walking it all the way to a business of their own. Awards are given along the way as they are taught life skills that will make their experience something they will never forget. The effort is to help youth see another side of life they may not know about. The emphasis will be to present them with prominent regional speakers from all walks of life that have "made it" through their dedication to godly principles and the right way of doing things. See IDC Kids on this website.