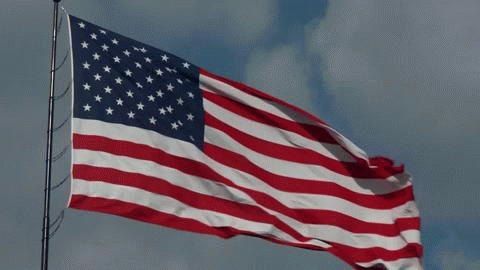 "Bringing Quality Employment and Quality Lifestyles Back to America-
Neighbor by Neighbor, County by County"
BackYard Super Center Is Ready For Expansion
This Second Stage Incubation of BackYard Super Centers
Expected to be very successful when stepped as indicated.
#1 – Expand the Kimberling city prototype at a cost of $10 million. (most conservative option)
#2 - Next step would be to establish Missouri only at a cost of $23 million. Second stage for Missouri only;
Backyard SuperCenters will be opened in Missouri in the primary cities of Kansas City – St. Louis – Springfield – Columbia.
#3 - Final step before launching nationwide, establish 10 states at a cost of $300 million (larger development cost per state is based on expansion into more highly populated states requiring a greater number of supercenters to gain full market share).
This business model graduated from the "prototype" Portable Building Mall then becoming BackYard Super Centers of America, opens up the Backyard SuperCenters to 80% of the population of Missouri. Launching Missouri first will "prove out" the concept and after 18 months of operation, will have established ROI and acceptable franchise fees for the rest of the country.
Based on four years of "Stage One" operation the total costs for facilities to cover Missouri including a Branson location and 4 other SuperCenters would be $23 million. This would include necessary production facilities for all structural components, assembly and delivery system.
$2 million is actual cost to establish each of the four SuperCenter locations, complete with inventory, ready and open for business. This will include 40 kiosks to drive traffic to each super center. (Details not disclosed to protect patent process)

$20 million in annual sales per each primary city location could be expected.

$2 million in annual gross profit is predicted for each SuperCenter location which will command strong franchise fees.
Building out the Kimberling City location into a SuperCenter including going out 30 to 60 miles to surround this single SuperCenter with the 40 kiosks in smaller towns would be straight forward and have little risks.
The Bridgeway component manufacturing plant and one assembly plant would be required to produce the products. A total costs to build out Kimberling City and the Component plant is $10 million dollars.
NOTE: Regarding funding of the Bridgeway "building components" & "assembly plants"; These plants will not be owned by the franchisor! The reason for providing "initial" funds to build out these plants is to PREVENT competitors from having access to these components. By contract, the initial funding of these first plants in the state of Missouri, will provide BSCOA "exclusive right" for "permanent" status of proprietary use of the products produced by those plants. This guarantees that no "portable storage building lot" competitors may purchase these construction components. Once the initial plants are running and supplying the franchise with components or products, the plants will be profitable enough to follow the franchise across the country needing no further funding from the franchise and will not sell their components to a competitor of BSCOA.
Advantage of expanding Kimberling City first or even on the 76 strip in Branson, would be to "prove" profitability for the rest of the state and then move on into the four other cities mentioned at a cost an additional $13 million. Again, other than $2 million per location or $8 million to build-out the SuperCenters in the other four locations, the remaining $5 million is for plant facilities to handle the state production volume.