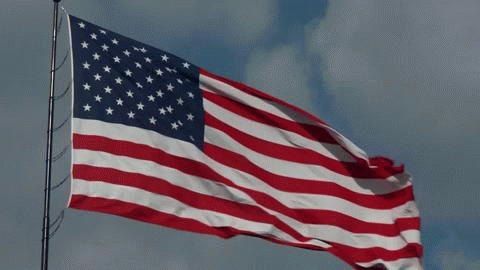 "Bringing Quality Employment and Quality Lifestyles Back to America-
Neighbor by Neighbor, County by County"
IDC Support For Our Military Veterans
​Every community in America it is easy to find veterans from World War II to the present time. There are approximately 23 million men and women, ages ranging from the very young to the very old. Experts tell us that MANY of our veterans come back with health and physical issues that are not being taking care of.
Invention Discovery Center recognizes our veteran's and the ways they benefit society. Veterans are a very large and very important segment of our population and we believe they have NOT been well represented in the business world and the workplace.
​
FRONT LINE DEFENSE FOR ALL OF US!
​
This is where IDC can make a difference in their lives. We see our military as America's front line defense that stands ready to defend America from every threat. IDC believes in supporting America and especially the protection. We must support our active military and our veterans by making their needs a priority so that our "quality" of military volunteers will be the "best that we have to offer." This will make the defenses of America the best in the world.
How could the quality of our military personnel be increased? The answer is that "even for the casual observer" it must be clear that America abundantly provides for those returning veterans! The "word will get out" that America cares. That factor alone will raise the quality of those that choose to enlist in the military. More young people would see the military as a means to prepare for a good future. Parents would also encourage their children to join based on how well veterans are being treated after they have returned home.
​
It is clear that the talents of veterans are not being fully utilized. These men and women have learned amazing skills in the military and have been trained at a very high cost to the taxpayers. But, our business community has not been made aware of those skills that could be so valuable to their companies. Every taxpayer should be addressing this issue with their state representatives. Letters should be going to Congress as a wake-up call. We should be registering our complaints that our tax money is being wasted by NOT utilizing the skills of our veterans and helping them help themselves. This waste is going on at the same time the economy suffers from lack of good jobs and the wealth that would occur if our veteran's skills were better utilized and their inventions commercialized.
​
What can be done and where do we start?
​
IDC makes its unique "invention development" system available to every American veteran and at no charge to the veterans. We believe our system is a BENEFIT that can be added alongside other veteran benefits. Although IDC is a product commercializer of anyone's inventions, IDC has chosen to give veterans preferential access to this unique service.
There is absolutely nothing anywhere in the world like the IDC system and its relationship to the American military veterans. When considering the totality of all American veterans as a group of people it has been said "there is nothing that can make a greater economic impact than the utilization of the Invention Discovery Center."
​
IDC is a "benefit provider" to veterans.
IDC is in front of 23 million veterans and active duty that consider IDC a major BENEFIT that has never been available before!
​
IDC desires to become the veteran's greatest asset for economic benefits. We call it IDCVETS.org. Invention Discovery Center's "vet initiative" seeks to commercialize products that have been invented by our military veterans. This is how we show our appreciation and give them our hand up with our best efforts by making the success of their inventions our priority.
Millions of veterans who have been highly trained possess special skills that American industries desperately need. Yes, industry needs their skills and because they have been trained and disciplined. They make great employees. As a group it is clear that these men and women have been woefully underutilized. One of the biggest reasons is lack of quality employment opportunities due to limited industrial jobs in our country.
Those experienced with our veterans issues have identified the major underlying cause that keeps many from acclimating back into society. As most people know, recruits enter the military at about 18 or 19 years old. It is no wonder they have such issues, what does anyone really know when they haven't had any more life experiences than that? Because they are so young when they go in, when they come home they ARE NOT the same people! As a result they have completely SKIPPED a phase of civilian life that would have prepared them for adult life. Instead as much as 20% to 30% of their life was spent in the military world! They lived in and worked in a world with somebody telling them when to get up, how to dress, what to eat, where to go, what to do when they get there, when to go to sleep, etc. How could we expect them to relate to the rest of us who never left home?
​
Please see the rest of this website and how we work with the inventions of veterans. See how we do that at the Hometown Employment page.
​
Let's Help.
​
Corporately and as individuals, let's help them whenever and with whatever is in our power to do so. It is by this self-imposed challenge that IDC endeavors to do what it can. More specifically we want to help veterans get their financial life in order which will include getting their inventions on the market. If an individual does not have an invention we have a proven way to teach them how to invent a product and then endeavor to that invention on the market; all at no cost to the veteran.
Additionally, they will help bring back jobs to America as we arrange manufacturing of their inventions. IDC has arranged that our veterans receive preferential treatment regarding employment due to their military training and skill sets. IDC pledges its resources to bring their talents on line to help fulfill our mission statement of "Bringing Quality Employment and Quality Lifestyles Back to America Again."
​
IDC has plans for a large facility in Branson, Missouri and we also want to build a facility in Springfield, Missouri. Both locations will display patented inventions with veteran's products being the primary displays. This veteran's initiative is paid for by corporate donors that share IDC's desire for a strong America. We share this common understanding that those who have served so that America would remain strong, should themselves be made stronger than when they went into service! We know this is a radical statement! But there is an expected cost to everything and we must ask ourselves these two questions; Isn't the safety of our country worth it and aren't those that have served worth it?
​
This may be another radical idea but, IDC would like to pose this third question; what do you suppose the psychological advantage over the enemy would be if our troops were in battle in some future mud hole or desert but they knew for sure that the people back home TRULY supported them? We can prove our support for our future troops by ACTUALLY supporting our vets that have already came home from such battles! Let's save the future by taking care of the present. This is not rocket science. It is right thing to do! ​
We believe that every American should feel the responsibility for returning our veterans to the strength of their youth. This means that all of us should be wanting their health and wellness, physically, spiritually and financially be made better than it was before they served. Governments cannot do that! Governments are an extension of the citizenry. It is the citizenry's responsibility to lead the government in the right direction. Our veterans are losing daily and they don't have time to wait on bureaucracy to catch up. Help must come from corporate America and the citizens of America. Please contact IDC so we can discuss how you might be a part of our efforts to reemploy America. Expertise is needed and tax receipts are available for any kind of donation.