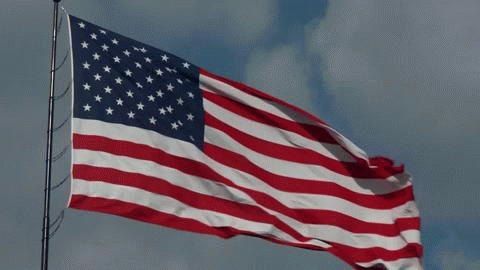 "Bringing Quality Employment and Quality Lifestyles Back to America-
Neighbor by Neighbor, County by County"
A Major Benefits of Membership
Clicking the button above provides a "one" page form that allows any potential depositor to specify more information regarding the 7% savings plan. This form ALSO, automatically, provides a primary enrollment into the membership of Invention Discovery Center. There are no fees! and we do not ask for charge card information.
In this financial market anyone who is willing to pay 7% Apr. will need to explain themselves otherwise somebody will ask WHAT'S THE CATCH?
Allow this explanation.
IDC Capital Group is a manager of money for our members. This is one of the many member benefits.
Depositors place their money for a limited time on deposit in exchange for a high rate of simple interest that is associated with the very lucrative new product markets.
#1 Reason for the higher rate is to stay in compliance with Securities Exchange requirements we elect to provide a much higher interest rate because we forgo dividends or other financial benefit.

#2 Reason for the higher rate is because IDC Capital Group is not a bank is NOT required to adhere to federal regulatory restrictions of banks thus allowing us to participate in internal loans with much higher returns.

#3 Reason for the higher rate is that the only new products considered for commercialization are those that clearly have a strong market appeal. Nearly all have an internal yield 20 to 30% Apr! Various contract arrangements allow Invention Discovery Center the "inside track" regarding opportunities that are not available to the public.

#4 Reason for the higher rate is we only "invest" with "Already" successful CEO's and business builders that have a strong track record which greatly increases the success of commercialized inventions.
We begin with the "market" factor that indicates a strong consumer acceptance of the product. We poll the consumer to ascertain the expected potential. Technically we try not to put any value in the reasons the business will NOT be successful but immediately look for THE ONE reason to believe the enterprise WILL be successful. This, and several other financially sound criteria, as mentioned above, produces a unique base for using depositor funds to make good loans to our own "first stage" enterprises.
​
What is the risk/benefit ratio?
Risks are definitely part of every invention and new startup enterprise and should not be ignored! We address those risks exactly as any lender would by weighing the possibility of the business not performing as expected or experiencing outright business failure.
​
What are a few key factors that we look at?
#1 Conventional lenders put ALL the pressure for success on the BORROWER!
#2 We do something a bank will NOT do, IDC Capital Group puts MUCH of the pressure on the LENDER which is "us!" This is totally unheard of in the lending world.
This comes in several ways. (A) is that we take an active role in getting to KNOW and understand the business and the potential of the "invention" and the product that it is being commercialized into.

(B) Invention Discovery Center is the "incubator" and uniquely has access to all the players along with their backgrounds.

(C) Management of each "incubated" enterprise is mandated to exhibit prior success otherwise the incubator would not contract to commercialize the invention.
#3 Pooled depositor funds are utilized within a MUTUAL range of products. Conventional lenders must consider each single loan on its merits. IDC Capital Group also considers the merits of each specific enterprise but, we also take a broader view of the entire operation of products funded by IDC Capital Group. This is a paradigm shift in investment safety as we loan to "successful components" of POOLED ventures" out of POOLED funds! When a depositor puts $1,000 into IDC Capital Group, that money could be spread over 20 or 50 or more enterprises.
​
HOW does that work? Not all incubated enterprises will fail. But, banks cannot look at it that way because they are for-profit lenders. Understandably from their prospective each single loan must show front end collateral and or guarantee the loan repayment. Sometimes that is a tall order for a new startup enterprise.
​
Deposits make up a "loan pool":
IDC Capital Group considers success to be in the fact that it pays its interest on time and can return to depositors their principle at any time. This is due to when the "combined" loans are profitable. This business model is expected to help quadruple the number of good inventions that will startup in their first stage of production.
​
With sufficient early stage funding, good products have the opportunity to prove themselves in order to attract the second stage of investments. IDC Capital Group relies greatly on reaping the benefits of each successfully commercialized product as anyone would. But, we especially understand the greater benefits of multiple successful enterprises.
Example, consider a loan of one million dollars on one product. Or, with the same million dollars consider the advantages of making 20 loans at $50,000 each. It is the same million dollars, but CLEARLY the greatest opportunity for success is with the twenty. Spreading the risks over all twenty virtually takes the risks away. We consider the BEST collateral is to protect our depositors! We do that by doing all we can to "spread" the risks!
​
You ask – how does that work?
Collateral definition for "venture-loan" focuses on the benefits that are inherent in a
new start up ventures including "new" products

market appeal

ground floor startup

potential jobs to be created

energy of the new venture."
The definition of "collateral" in the context of our "venture loan" makes collateral a much broader word than would be defined by conventional lenders.
​
Where "no" collateral is noted means that only the definition above could be applied and that no "hard" asset such as land, buildings, equipment, etc. can be considered as collateral for creating loan safety and that safety can only be relegated to the intents and purposes and business judgement of the IDC team and the collateral definitions outlined above.
​
​
​
​
​
​
​
​
​